Silverware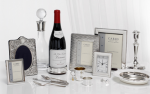 We stock a large selection of giftware by leading English manufacturers including Carrs of Sheffield.
Our highly desirable silverware satisfy the needs of any occasions. Our silverware range includes: frames, children's gifts, table top and many more beautiful silverware items.
Pewter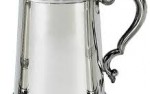 We are proud to be stockists of Royal Selangor Pewter and stock a large selection of their Christening gifts.
Our range includes hipflasks, tankards, decanters, coasters and much more. Visit us to view our beautiful range of Pewter.
Glassware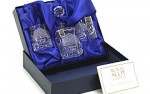 We are proud stockists of glassware by Royal Scot Crystal.
Royal Scot Crystal glassware is internationally known for refreshingly different and beautifully designed, hand made, hand cut and engraved crystal.
Get in touch with us for further information regarding our exclusive range of glassware.
Jewellery Boxes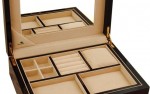 We provide a superb selection of Jewellery boxes by Dulwich designs which accommodate jewellery of all shapes and sizes.
Our cleverly designed jewellery boxes fit jewellery neatly and securely, with many different interior layouts to choose from – the combinations are endless.
Pens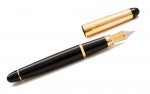 We keep a large selection of Cross pens and pencils that are sold with a lifetime guarantee. We are also able to engrave these items to add a personal touch.